Ref:
Date:
Location:
Photographer:
Ref:
Date:
Location:
Photographer:
One to Seven DaysBeginner to AdvancedScotland - England - UKGlencoe - Skye - Sutherland - AssyntTorridon - NW Highlands - Northumberland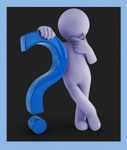 Our primary goal in each course is to equip you with a full understanding of the basic, but crucial manual controls of a camera. Understanding these controls will ensure that you can confidently use any camera and will allow you to undertake any style of photography in all types of situations or lighting conditions. This knowledge will equip you with the skills to deal with, for example, low light, nighttime, macro, nature, sports and many more.
We will also develop your technique in using the optimal settings on your camera and will instill a number of best practices to ensure that you can consistently produce images of the highest technical quality in any conditions.
The features and controls of a camera can at first appear quite intimidating. Experience has taught us here at Billy Currie Photography, that people who come along to our courses are pleasantly surprised at how straightforward things become once they absorb the basic principles and develop sound manual photography techniques.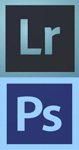 Within most of our courses, post processing also features as we believe these skills and techniques are absolutely crucial in taking your photography to the next level. The tuition is very structured and you will be provided with a post processing workbook which covers all subject matter from equipment calibration, organizing/backing up your images through to the final production of your masterpiece! We aim to provide you with a sound basic skillset that you can then enhance and develop on-going throughout your photography journey.
All of our courses are strictly limited to a maximum number of 3 students. This ensures the best possible use of teaching time with each individual as people learn at different rates and will have varied levels of experience. So whether you are a complete beginner wondering where on earth to start or a seasoned photographer looking for some more advanced tuition, it doesn't make a difference. Still not sure, why not have a browse at some previous students comments on my
Testimonials page
News Blog
29th June 2015
I've just returned from a wee break exploring the Italian Dolomite mountains, hopefully I might start to get some images onto Facebook over the next week or two. What a stunning location, mountains you can drive up 10,000ft and then use a cable car for the rest. Well worth a trip for any photographer, so much beautiful scenery.
18th June 2015
A new update this week from Adobe for LR and PS for anyone on the subscription plan. Looks like the "dehaze" filter could be quite useful.
8th June 2015
New dates are now live for May 2016
22nd May 2015
Adobe has release a new Lightrooom update (6.0.1) which contains amongst other things, two major bug fixes. You can either update straight from Lightroom or use your Creative Cloud program.
11th May 2015
Several new camera club bookings coming in for the second half of the year. I'll post dates and times nearer the event for anyone interested in attending. If you belong to a camera club and are looking for speakers, just give me a shout and we can look at dates.
30th April 2015
New dates for April 2016 now live
22nd April 2015
Lightroom 6 is now available. If you are on the creative cloud plan, this will be free. If not, you can buy an upgrade if already owning a previous version. Some nice new tools in there.
16th April 2015
I've just started a Facebook blog type of thing discussing how processing photographs affects you as a photographer, it is in the "photography or art" album for anyone interested -
My Facebook Page
10th April 2015
Still no sign of Lightroom 6 yet. It was rumored to be 20th March and then the 25th but still nothing. C'mon Adobe, give us a clue???
1st April 2015
New dates for March 2016 now live
21th March 2015
After a last minute issue in March I was asked to stand in at short notice to give a presentation to Kirkintilloch Camera Club. This was my first visit to what looks like a really nice friendly club. A great evening was had by all with the presentation proving very popular amongst the members.
Customer Feedback
"I attended the 1-day Landscape Course run by Billy and thoroughly enjoyed it. It was more than I expected and Billy is a very down to earth guy who's passion for photography comes over during all aspects of the course. I think it is probably the most worthwhile thing I have done to improve my photography. I picked up so many useful tips and advice and am now confident to use the manual setting on my camera whereas before I was afraid of it. You won't be disappointed if you book this course." Grant Thomson


"Hello Billy, thank you so much for putting on the course up in Assynt. It far exceeded my expectations. Your enthusiasm, knowledge, and understanding of the locations we traveled to was fantastic.The amount that I learned in such a short time was incredible, and I am now looking a photography with new eyes. I'll be back for more; that's for certain :)" Philip Kerr


"Another brilliant few days with Billy, this time in Skye. As always, Billy gave his time, advice and knowledge freely; and as always I came away more knowledgeable and a better photographer. What could be a better outcome. From the time I started on Billy's courses, I have always recommended him without reservation and I will continue to do so." Neil Goodwin

Interested in seeing more customer feedback? Please check out my
testimonials page
Gift Vouchers
Looking for a special present?
We can supply prepaid gift vouchers for a specific course or vouchers for a value of your choice which can then be redeemed against any course or holiday with availability. Gift vouchers are normally valid for one year from the date of purchase unless otherwise agreed.
"Here at Billy Currie Photography our principles are simple...
To provide exceptional in-depth and informative photography training, in a relaxed and friendly atmosphere, to all people regardless of age or experience".
Other Training
Even though most of our workshops are based around general landscape photography, on many of the longer courses we often have the opportunity to participate in some other styles such as long exposure, minimalism and possibly even night photography.

Being experienced in many other styles of photography, during our holiday I am happy to offer advice and even some basic tuition in any of these. Below are a few examples...