Ref:
Date:
Location:
Photographer:
Ref:
Date:
Location:
Photographer:
One to Seven DaysBeginner to AdvancedScotland - England - UKGlencoe - Skye - Sutherland - AssyntTorridon - NW Highlands - Northumberland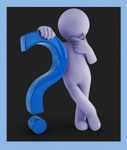 Our primary goal in each course is to equip you with a full understanding of the basic, but crucial manual controls of a camera. Understanding these controls will ensure that you can confidently use any camera and will allow you to undertake any style of photography in all types of situations or lighting conditions. This knowledge will equip you with the skills to deal with, for example, low light, nighttime, macro, nature, sports and many more.
We will also develop your technique in using the optimal settings on your camera and will instill a number of best practices to ensure that you can consistently produce images of the highest technical quality in any conditions.
The features and controls of a camera can at first appear quite intimidating. Experience has taught us here at Billy Currie Photography, that people who come along to our courses are pleasantly surprised at how straightforward things become once they absorb the basic principles and develop sound manual photography techniques.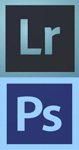 Within most of our courses, post processing also features as we believe these skills and techniques are absolutely crucial in taking your photography to the next level. The tuition is very structured and you will be provided with a post processing workbook which covers all subject matter from equipment calibration, organizing/backing up your images through to the final production of your masterpiece! We aim to provide you with a sound basic skillset that you can then enhance and develop on-going throughout your photography journey.
All of our courses are strictly limited to a maximum number of 3 students. This ensures the best possible use of teaching time with each individual as people learn at different rates and will have varied levels of experience. So whether you are a complete beginner wondering where on earth to start or a seasoned photographer looking for some more advanced tuition, it doesn't make a difference. Still not sure, why not have a browse at some previous students comments on my
Testimonials page
News Blog
22nd May 2015
Adobe has release a new Lightrooom update (6.0.1) which contains amongst other things, two major bug fixes. You can either update straight from Lightroom or use your Creative Cloud program.
11th May 2015
Several new camera club bookings coming in for the second half of the year. I'll post dates and times nearer the event for anyone interested in attending. If you belong to a camera club and are looking for speakers, just give me a shout and we can look at dates.
30th April 2015
New dates for April 2016 now live
22nd April 2015
Lightroom 6 is now available. If you are on the creative cloud plan, this will be free. If not, you can buy an upgrade if already owning a previous version. Some nice new tools in there.
16th April 2015
I've just started a Facebook blog type of thing discussing how processing photographs affects you as a photographer, it is in the "photography or art" album for anyone interested -
My Facebook Page
10th April 2015
Still no sign of Lightroom 6 yet. It was rumored to be 20th March and then the 25th but still nothing. C'mon Adobe, give us a clue???
1st April 2015
New dates for March 2016 now live
21th March 2015
After a last minute issue in March I was asked to stand in at short notice to give a presentation to Kirkintilloch Camera Club. This was my first visit to what looks like a really nice friendly club. A great evening was had by all with the presentation proving very popular amongst the members.
7rd March 2015
Canon has certainly responded to the demand for more megapixels recently by announcing a couple of 50MP versions of its very popular semi-pro model, the 5D. Ever since other manufacturers such as Nikon jumped to 36MP Canon customers have been demanding at least similar resolution. Well, no-one can say Canon has not responded adequately enough, I think they have surpassed most peoples expectations going straight from the low 20's to 50Mp, what a jump. Me personally, I would tread very carefully with this type of camera. There are many other factors which come into play with increased resolution and in most circumstances, it is impossible to effectively have or use the amount of pixels stated by the manufacturer.
Customer Feedback
"This was the 2nd course of Billy's I have participated in this year. The weather was a bit mixed but Billy ensured that we were in the best locations for the weather conditions and we all got some great photographs. One of Billy's unique selling points is his knowledge of Photoshop which enables us to continue learning even if the weather is poor. I really felt that my PS skills improved as a result of what I was able to learn on the course. Billy is a great teacher and makes everyone feel relaxed regardless of your skill level."
Euan Ross

"Spending a couple of days with someone as enthusiastic as Billy was a pleasure and I learnt a huge amount from him in a very short time. He explained how to use the histogram and hyperfocal distancing very simply and clearly and I'm sure my photography will improve as a result of his tuition on how to get things right in camera. He has absolutely converted me to Lightroom. The two days were enjoyable, useful and very good value."
Mary Robertson

"This was a fantastic course for me as a beginner not quite getting manual mode right at all. Billy's vast talent in photography is not only shown in his work but also as he imparts his knowledge and tips, explaining easily and clearly his methods and advice. He has helped me a huge amount. I found his tuition and guidance invaluable and can't wait to take more photos and work on them as he has given me such inspiration. He is a great guy with a fantastic personality and I can't recommend his courses highly enough. I'd love to do more. Both him and Donna are doing a great job!!!! Thankyooooo"
Susan Spence

Interested in seeing more customer feedback? Please check out my
testimonials page
Gift Vouchers
Looking for a special present?
We can supply prepaid gift vouchers for a specific course or vouchers for a value of your choice which can then be redeemed against any course or holiday with availability. Gift vouchers are normally valid for one year from the date of purchase unless otherwise agreed.
"Here at Billy Currie Photography our principles are simple...
To provide exceptional in-depth and informative photography training, in a relaxed and friendly atmosphere, to all people regardless of age or experience".
Other Training
Even though most of our workshops are based around general landscape photography, on many of the longer courses we often have the opportunity to participate in some other styles such as long exposure, minimalism and possibly even night photography.

Being experienced in many other styles of photography, during our holiday I am happy to offer advice and even some basic tuition in any of these. Below are a few examples...